Josh Hobbs returns for the fourth piece in his Transfer Gurus series, looking at some of the best Directors of Football in the industry.
The first pieces in this Transfer Gurus series focused on three of the Premier League's most well-known and successful sporting directors in Michael Edwards of Liverpool and Txiki Berigistain of Manchester City at the top end of the budgetary scale, and Dan Ashworth of Brighton at the lower end. For this article, it seemed time to move the series elsewhere and look at one of European football's most famous sporting directors: Sevilla's Monchi.
Ramón Rodríguez Verdejo, the former goalkeeper more commonly known as Monchi, is now in his second stint at Sevilla, having previously worked in Seville from 2000 to 2016. During that first period at the club, he raised around €200 million through recruiting and selling on players such as Dani Alves, Julio Baptista and Ivan Rakitic. He also developed a superb youth scouting system and made huge sales from academy products like Jose Reyes and Sergio Ramos. 
This allowed the club to rise from the second tier to becoming a team regularly finishing in the European slots in La Liga. They have since won the Copa del Rey twice and the Europa League a record six times. This role in the club's rise has brought him cult hero status, as demonstrated by the fact that the club sells merchandise with his likeness on it: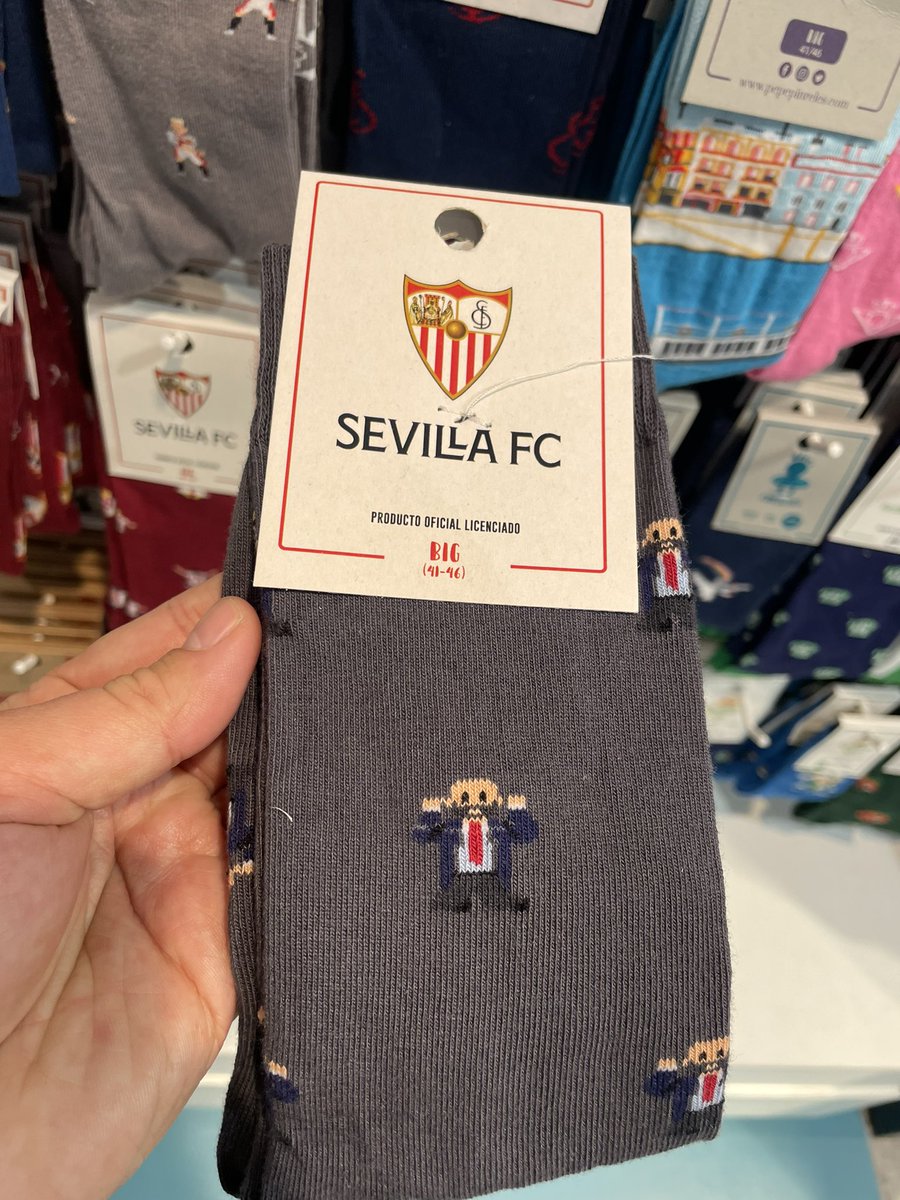 Monchi left the club in 2016/17, taking up a role at Roma. However, the fit wasn't quite right in the Italian capital and he returned to Seville in 2019. Lots has been written and said about what he did at the club in his first period. This piece will focus on the job he has done since returning.
Overview
Monchi's first season back at Sevilla was 2019/20. He has had six transfer windows in this period. During this time, he bought 27 players and sold 28 in that time, spending €291.50 million and bringing in €177.15 million. This gives a net spend of €114.77 million. 
Throughout this series, we have produced graphs to show the flow of incomings and outgoings across age groups. Here is Monchi's performance during his time at Sevilla:
Peak age of 24-28 is highlighted on this graph, but we will also focus on 'pre-peak' (21-23) and 'declining returns' (29+) in this article.
Note that the graphic above suggests that Monchi has been addressing the age of the squad. The majority of incomings have been pre-peak players, whilst outgoings have primarily been made up of those players in the declining returns phase. The average age of incomings has been a year and a half younger than the average age of the outgoing players.
It's important to assess the players who have come and gone, though, in order to get an idea of how successfully Monchi has managed this overhaul. 
Pre-peak and Early-peak Incomings
Of the 27 permanent signings the Spaniard has made in this period at the club, over 25% of them have been in the 23-24 age group. This particular group crosses the divide in our categories, though, as those aged 23 are considered pre-peak, whilst the 24-year-olds are beginning their peak years. As a result, we will look at the players in both the pre-peak and peak categories here. 
Firstly, the pre-peak incomings:
Interestingly, the top fees Monchi has spent since returning to Sevilla are for pre-peak players. Both of these being from Ligue 1 in Rony Lopes and Jules Kounde. It's fair to say that these two transfers have worked out very differently.
Since signing in 19/20, Lopes has barely featured for Sevilla. He played just 601 minutes for the club in all competitions in his debut season and has been on loan ever since. He is currently on a loan-with-option-to-buy at Olympiacos, though it should be noted that he had a similar deal with Nice last season and the French club declined to take up their option to purchase the Portuguese. His value on Transfermarkt has plummeted from a high of €28 million to just €4.5 million.
On the other hand, Jules Kounde's value has increased hugely. Sevilla will likely cash in on the Frenchman as his value has now reached €60 million, an increase of 140% on the original price paid to take him from Bordeaux.
Chelsea were said to be set on signing the centre back—who excels in carrying the ball forwards from defence—but with new ownership at the Blues, it is uncertain whether a deal will be made now. However, Monchi will be making a big profit wherever he goes. It's important that he is sold this summer though, unless they can sign him to a new contract, given that his contract is up in 2024.
At the sharp end of the pitch, Youssef En-Nesyri has proven a very good signing. €20 million for a 20-year-old striker already playing La Liga football is good value and he impressed in his first season in Seville, scoring 24 goals in all competitions. Below is his TransferLab profile from 20/21:
As you can see, he performed well above average for most of the important metrics a team would require from a goalscorer.
However, his second season has been less impressive. Injury problems have contributed to a lack of sharpness but he has only 4 goals in 1,496 minutes in all competitions. That being said, his value on Transfermarkt has increased to €35 million, showing that even a poor second season doesn't make this a bad transfer.
Moving on to the peak players, we can see that a number of these are on the younger end, as mentioned above:
In fact, almost half of the players are 24, so are just coming into their peak years.
In terms of the cost of the deals, note that Monchi has only broken €20 million for one player of peak age: Suso from Milan. The 28-year-old suffered an ankle injury which has limited him to just 387 La Liga minutes this season but he was an important player in the first season after his permanent move from the Italian giants.
In this group of players, there are several big successes, such as Lucas Ocampos, Joan Jordan, and Diego Carlos, who is said to be a big-money target for Newcastle United. Here is his TransferLab profile to show how he performed for the club last season:
As you can see, he is progressive with the ball and dominant in the air. A partnership of Carlos and Dan Burn would be far stronger than anything the Magpies have been able to call upon for many years and would surely see Monchi turn another big profit through player trading.
However, one player from this list which he will make a big loss on is Oussama Idrissi. After a super season for AZ Alkmaar, Monchi paid €12 million to bring him to Sevilla but he has made almost no impact at all in Spain, as you can see from Tansfermarkt's summary of his 20/21 season below:
Idrissi managed just 24 minutes in La Liga in his first season, as he began the season injured, and then failed to convince Julen Lopetegui that he was worthy of any real game time. He later went on loan to Ajax for the second half of the season and struggled to impress there either. He now finds himself on loan at Cadiz and has only three goal contributions in 739 minutes. As such, it's difficult to see how Sevilla will recover funds for the winger. Fortunately, Monchi does not commit high fees on many players, so the loss is one the club are able to absorb without too much trouble.
Moving on Older Players
As the transfer flow graph showed, the majority of Sevilla's outgoings in recent times have been players in the latter years of their peak or in the declining returns phase. Here is how that looks broken down, firstly looking at peak outgoings:
As you can see, most of these players were 27 or 28 when they departed, with good fees coming in for Luis Muriel, Pablo Sarabia and Quincy Promes. It's safe to say that these players were sold at the top of their values and that moving them on with that kind of money on the table was good business from Monchi.
Here are the outgoings aged 29 and over:
Here it becomes clear that Sevilla have had a lot of players stay a little too long over the last few seasons. Perhaps some older players had been given contracts for a little too long into their latter years of playing, during the period in which Monchi was not sporting director. It seems he has performed surgery on the squad by allowing many of these players to move on.
There are two interesting players to note though. Firstly, getting a fee of €40 million for a 29-year-old Wissam Ben Yedder is a tremendous piece of business and is, in fact, the highest fee received by the club since Monchi's return.
Also, Javier Hernandez is worth mentioning as he was sold—for a small profit—just six months after he was bought from West Ham United. The Mexican striker joined the club for €7.75 million in the summer of 19/20 but had little impact in Seville. However, Monchi was able to flip him quickly, moving him on to the MLS with LA Galaxy willing buyers.
The sporting director did smart work here, as many would want to wait and see if the player might settle and make more of a contribution, but by allowing him to leave at the first opportunity, Monchi ensured Sevilla didn't make a loss on Hernandez.
What Next for Sevilla?
During Monchi's time away from the club, Sevilla dropped out of the top four in La Liga. However, in the last three seasons, they have finished third, fourth, and fourth. Given the financial disparities between the club and Real Madrid, Barcelona and even Atletico Madrid, it will be extremely difficult for them to break up that trio very often but if they continue to recruit smartly and sell as well as they have done under Monchi, they will be best placed to capitalise on a poor season from any of those three.
With Monchi at the helm, Sevilla will not overspend to make up any financial gap. whilst they will continue to spend, they won't spend huge fees on individual players. The Spaniard has not spent more than €25 million on a single player thus far in this spell at the club. He is an expert at picking up players for middling fees for a club of their size, minimising losses if transfers don't work out and making huge profits when they do.
As mentioned already, Kounde and Carlos look next in line to be those players who bring in big fees. How the former goalkeeper reinvests that money will be interesting to follow but it won't be a surprise to see him bring in another couple of players just about to explode. 
TransferLab uses event data from over 100 men's and 20 women's leagues from around the world covering around 100,000 male and 20,000 female players. It uses advanced analytics to assess each player's past performance and help predict their future performance. The TransferLab Player Privacy Policy can be accessed here.